This minty tea cooler from Creature Comforts. Good thing we've got lots of mint growing up around the house!
This Nars Beach Lover set. I've been feeling the call of the ocean lately. This could help ease the pain of the ocean being five hours away.
We're finishing up season one of Revenge. It's so twisty and addictive and surprisingly good for a network show.
This guilty pleasure of a song. I first heard it in Zumba and can't stop listening and dancing to it.
I have a date with my stash of Target binders this weekend. I'm road mapping my workouts/weight loss and other secret plans for the summer and I need a pretty place to hold it all. Time to fire up my printer!
This outfit and the girl who's wearing it. Tanesha is (always) stunning!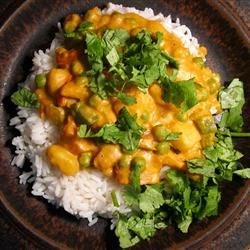 Vegetable Korma which I will be making this weekend with coconut milk instead of heavy cream. Yum!
This quote. A constant reminder.
This summer oasis.  I'm always dreaming up ways to make our deck a happy little retreat.
Sushi in a bowl. Minus the edamame and this looks perfect to me.
These earrings and everything else in her etsy shop!
This dress from Old Navy. I'm digging the neckline, the draw-string waist, the color and best of all: the lace on the bottom! (update: it looks to be sold out. boo!)
Happy weekend! I've got two more Insanity dates this weekend and lots of yard/home/design work to catch up with.